Plastic Self-Clean Disc Filters - DDSC
Aytok DDSC Filters are self-cleaning automatic filters. Almost all of the filter components are made of plastic raw materials. Non-plastic parts are made of brass and stainless steel (AISI304). Therefore, the corrosion resistance of the materials is quite high. It is ensured that the filter performs its duty for years without corrosion.
General Characteristics
Body Material: PA
Cartridge Material: Disc-PP
Maximum Working Pressure : 8 Bar (116 PSI)
Minimum Working Pressure: 2 Bar (29 PSI)
Maximum Working Temperature: 60 °C (140 °F)
Back Flush Operation Criteria: Time and / or Pressure Differential
Back Flush Controlling Unit: Electronic (AC/DC ) Control
Filtration Degree: 20-50-100-130 micron (µ)
Technical Specification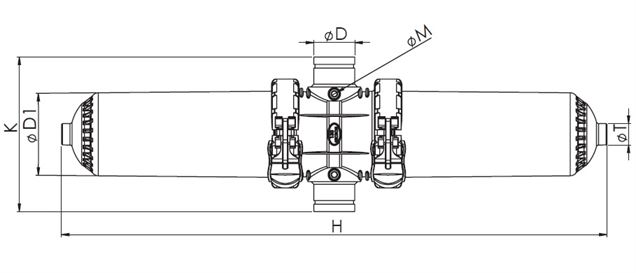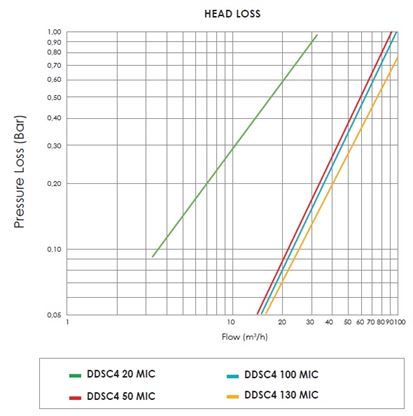 CODE
D
M
T
D1
H
K
FLOW
FILTER SURFACE AREA
WEIGHT
inch
mm
m³/h
cm²
kg
DDSC3
3
1/4
3/4
190
1200
340
50
3100
16,5
DDSC4
4
1/4
3/4
190
1200
340
60
3100
16,8
DDSC6
6
1/4
3/4
242
1655
460
160
5630
33
OPERATING PRINCIPLE AND BACKWASH OPERATION
Particles coming from water source enter to the filter. However, these particles are not allowed to be sent to the filter outlet after being filtered through discs. These particles accumulate on the outer surface of the discs and a dirty layer is formed. As a result of this contamination, the pessure difference between the inlet and outlet of the filter increases. When the pressure difference value, which is predefined on the system the control panel, is reached to adjusted value, the water flow direction is automatically changed by the three-way valve. At the time that the three-way valve changes the flow direction, the discharge line is opened. By means of pressurized water coming from the filter outlet, the spring mechanism placed inside the cover moves forward and the discs are released and the acco-umulated particles are removed from the disc. Gaps and tracks are formed on the discs for easy washing. Pressurized water on the inner surface allows the discs to rotate and the particles accumulated on the outer surface of the discs are discharged from drainage line.