Solenoid Controlled Valves
The solenoid control valves provide remote control of the hydraulic valve with the solenoid coil mounted on the valve and thus perform the on-off operations.
CASTING BODY SOLENOID CONTROLLED VALVES
The solenoid coil provides the electrical signal to the valves by means of a control device, time relay, switch, PLC control unit, etc. control equipment. Optionally, 24 Volt AC 50 Hz or 12 Volt DC, 9 Volt DC latch and 12 Volt DC latch normally open (NO) or normally closed (NC) coils can be used on the main body.
Pressure Range: PN 10, PN 16, PN 25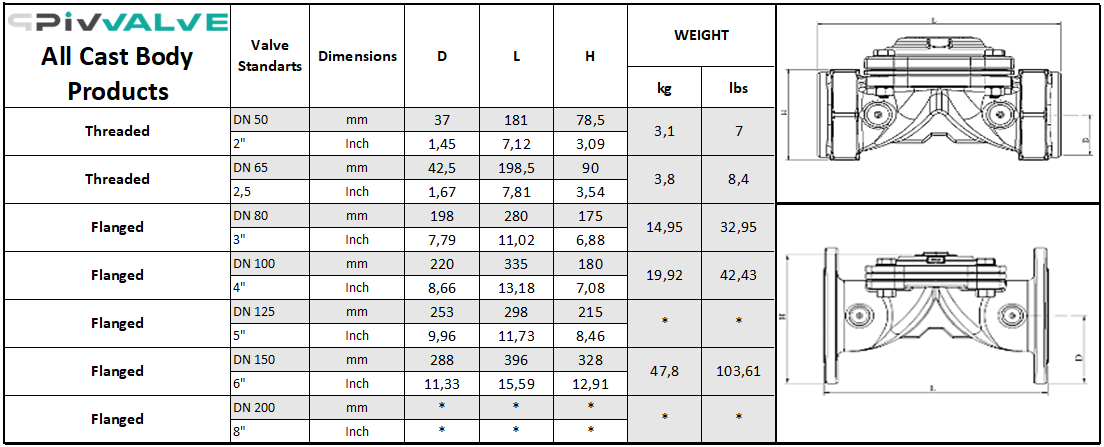 PLASTIC BODY SOLENOID CONTROLLED VALVES
The Solenoid Control Valve is a hydraulic control valve designed to provide on/off operation via internal 3/2-way solenoid pilot valves that operate with line pressure and are remotely controlled by electrical signal. The electrical signal for solenoid pilot valves is a controller, time relay, main switch and PLC control units etc. provided through. Opening and closing operation can be performed easily by means of manual control on the solenoid pilot valve. Optionally, 24V AC 50Hz / 60Hz or 12V DC, 9V DC LATCH and 12V DC LATCH normally open (N.O.) or normally closed (N.C.) solenoid coils can be used on the main valve.
Pressure Range: PN 10