Pressure Reducing Valves
Pressure Reducing Control Valves are the valves that are used to reduce the inlet pressure to the desired pressure value, thanks to the pilot placed on it.
CASTING BODY PRESSURE REDUCING VALVES
Pressure reducing control valves continuously control the pressure value to be adjusted and keep it constant without being affected by the flow rate and inlet pressure values. When there is no flow in the system, the valve closes itself. When the valve inlet pressure value in the system falls below the set outlet pressure value, the valve opens itself. It is suitable for use in horizontal or vertical positions in valve systems.
Pressure Range: PN 10, PN 16, PN 25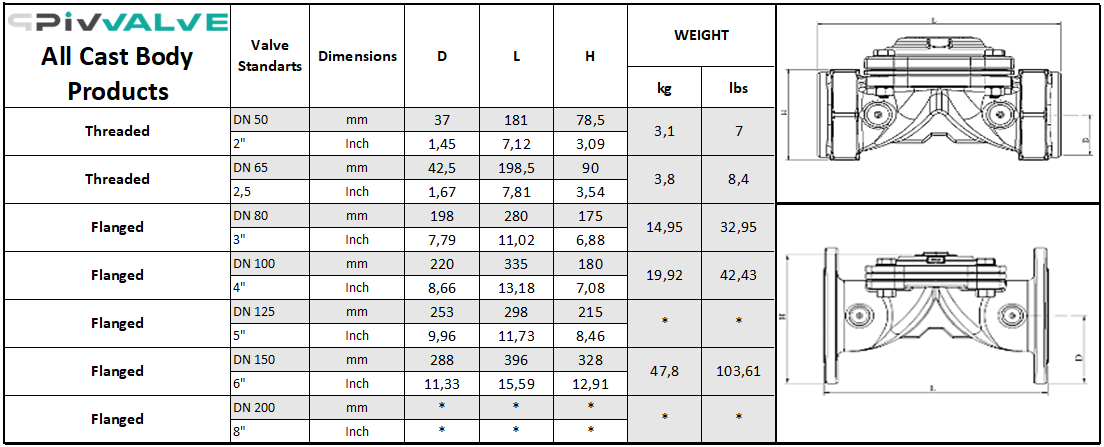 PLASTIC BODY PRESSURE REDUCING VALVES
Pressure Reducing Control Valves are hydraulic control valves that reduce the inlet pressure value to the desired pressure value by means of a pressure reducing pilot mounted on it. The pressure reducing control valve continuously controls the output pressure value to be adjusted without being affected by the flow rate and inlet pressure values. The valve closes by itself when there is no flow in the system. When the valve inlet pressure value in the system falls below the set outlet pressure value, the valve opens itself. The valve can be used in horizontal or vertical position on the system.
Pressure Range: PN 10