Float Level Control Valve
Float Level Control Valves are hydraulic control valves that control the water level in water tanks.
CASTING BODY FLOATER LEVEL CONTROL VALVE
Main valve control is provided manually with 2-way float. The main valve, which is mounted on the tank entrances, closes without impact when the water level reaches the maximum level. When the water level drops to the minimum level, the main valve opens by itself, ensuring that the tank remains full. Needle valve is used to control valve opening and closing speed. The valve can be mounted to the systems in horizontal or vertical position. Differential float or electric float systems are used as control system.
Pressure Range: PN 10, PN 16, PN 25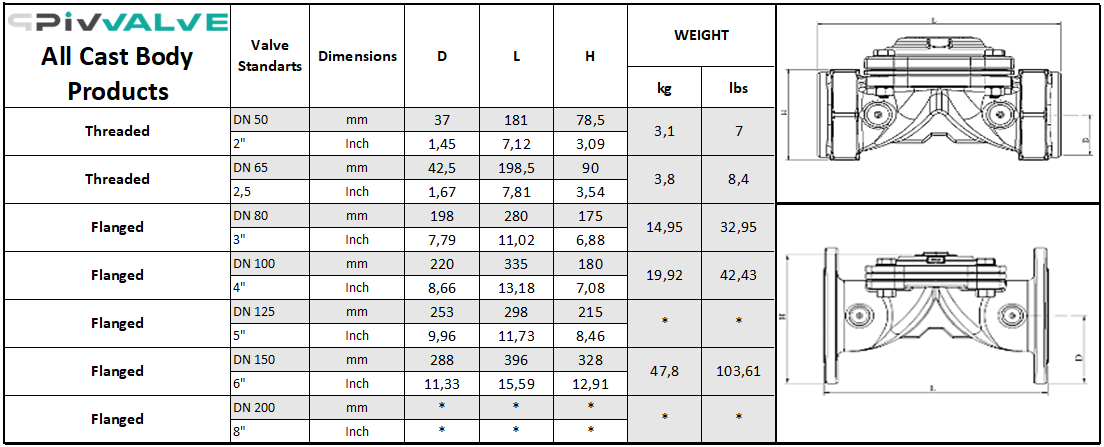 PLASTIC BODY FLOAT LEVEL CONTROL VALVE
Float Level Control Valve is a hydraulic control valve designed to continuously control the water level in reservoirs and tanks. The main valve is manually controlled by a 2-way modulation type float pilot valve. The main valve, installed upstream of the reservoir and tank, is completely sealed when the water level reaches its maximum level, without causing fluctuations. Opening and closing speed can be adjusted. It can be used in the system by mounting in horizontal or vertical positions.
Pressure Range: PN 10